Corporate housing or Temporary Duty for longer assignments, Relocation for private organizations or government
Contract workers, Short-term apartment rentals, Insurance relocation claims, Emergency /Medical situations
Special Events/Occasions, hockey tournaments and Family Gatherings
About Us
Our suites are comfortable; you can enjoy a quiet atmosphere throughout your stay. They are full sized suites, (apartments) not just a room, a true home away from home. Perfect for business stays-work and relax right in your Suite. All our Ottawa Business suites are fully-furnished with many features that you would come to expect.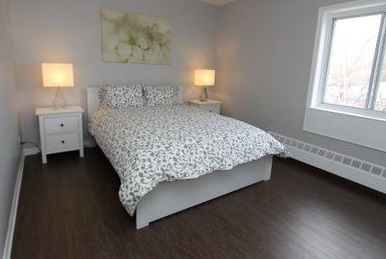 Fully furnished apartments with "weekly maid service $175 per stay" , linens provided, Coin laundry facility on site .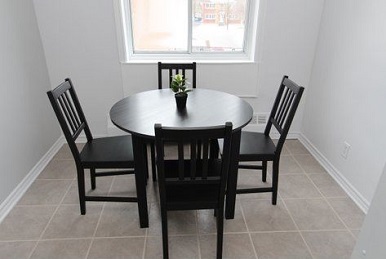 Wireless internet, HD Televisions with Free Cable, Touch tone phones, with free local calls, mail service.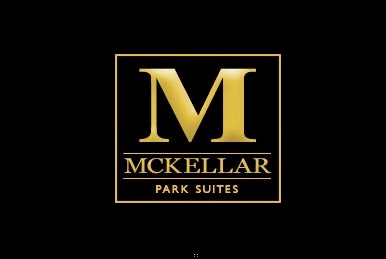 Individual unit keys for apartments and building, Front Desk office with on site staff.
Rates & Policy
Our rates are posted directly on this site for your convenience. booking is easy, please Call or email us with your request and we will get back to you within 48 hours. Note: ALL SUITES ARE INDIVIDUALLY APPOINTED & DECORATED
Bachelor apartment rates:
$165.00 (daily) 3 night's minimum plus HST + MAT*
$855.00 (7 nights) plus HST +MAT*
$1,945.00 (30 days from start date, no tax)

1 bedroom apartment rates:
$189.00 (daily) 3 night's minimum plus HST + MAT*
$899.00 (7 nights) plus HST + MAT*
$2,300.00 (30 days from start date, no tax)

2 bedroom apartment rates:
$245.00 (daily) 3 night's minimum plus HST + MAT*
$1055.00 (7 nights) plus HST + MAT*
$2,580.00 (30 days from start date, no tax)

Booking Policy:

- We require a valid credit card on file for any damages.
- For the health and safety of our buildings, we follow the Ottawa by law; outlined in the Smoke-Free Ontario Act, 2017. Smoking of any kind is not permitted inside the building. (This includes smoking tobacco, marijuana, cannabis, or using a vaping devise).
- Penalty for smoking in the apartment is $1000.00 with tax.
- All confirmed bookings are non-refundable; the security deposit fee is equivalent to a three days rate on confirmation of all bookings, for bookings for a week or less.
- A booking for a month or more is a non-refundable one week deposit with tax, based on your needs of apartments (Bachelor, one bedroom or two bedrooms).
- Weekly and daily rates, please add 4% MAT and 13% HST.
- We accept all major credit cards, debit cards, cheques and cash for rentals.
- There are no taxes charged on our monthly rates.
- After the full amount has been paid there is no refund.
- Minor changes can be made to dates, if we have the ability to accommodate your dates, once the booking is made. However, should you choose to leave early there is a $1000 penalty for each month remaining on your booking.
- We do not pro-rate monthly rates after the first 30 days, rates are charged based on our website rates for daily, weekly or monthly bases.
- We do not supply toilet paper and dish soap due to allergies.
- Check-in times: 10am to 8pm. ( We do not check-in clients past 8pm)
- Although, we offer internet as a service it is provided through a third party company, "Rogers". That said we cannot guarantee service 100%. Should you experience delays or reduce speeds. Please restart your device and contact the office. Allow us 24 to 48 hours to review the issue.
- Weekly maid service $175 per stay.
**Rates are subject to change at any time.
WE ARE A SMOKE FREE ZONE.
Contact Us
Have a question about our apartments? We are happy to help you! Please include the dates you are looking for.
Address
1983 Carling Ave Ottawa, ON K2A 1C2